• archives • Diary • ephemera • history • memories • navy • new art • painting • story • Travel Art • Travel Diary • Travel Journal • watercolour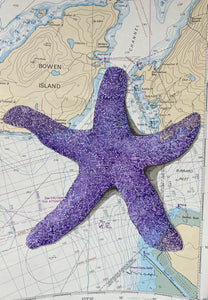 Painting on old paper, on 'ephemera', is something I've been doing for a few years now. From envelopes and old cheques to yellowed old letterhead, postcards, and waybills......it's all fodder for my watercolour brushes.   This new series grew out of this long standing interest in old paper and the fact a friend was tossing some old navigation charts that were out of date. He knew I painted on ephemera and asked if I'd like to have them....I said 'yes'. And the rest is history.   The series here follows my penchant for all things ephemera - and it takes...
---
• archives • blog • cornwallis • dog • envelope • ephemera • history • mascot • navy • painting
Recently, I got a phone call from a friend asking if we could meet to chat about a commission he would like me to think about. For a while now, I've been painting on old paper and he had some old paper that he wanted like to talk about.   This old paper stock I've been using is broadly called 'ephemera', and it includes everything from letterhead and maps, to accounting paper, envelopes and more. For the most part, this is bond paper and more often than not it takes watercolour well and doesn't bleed through - unlike the shiny...